Repairing Damaged Cranes is also our business specialty. We repair booms, cylinders, transmission any many more crane components. We have good experience in complete handling of damaged cranes on site. With 150 hours of annual training and complete crane diagnostic tools and softwares We ensure that our electrical and mechanical technician team carefully understand and analyze what, where and how to handle a crane problem.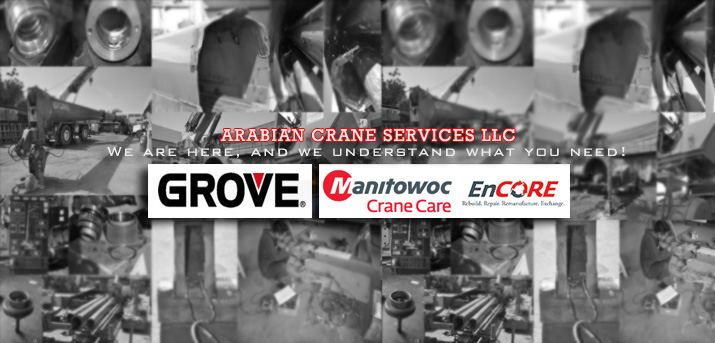 LATEST! November 2014 - Moving forward
Half a decade of experience and almost 2 weeks of training from the GMK Training Center | Manitowoc Crane Care Germany. Two of our respective technicians had passed and have been certified as GMK Technicians. Among all dealer arround the World we are one of the least who stands out and proud of this new achievement, as we have an exclusive previlage to do specialize services that only few dealer are allowed to..Continue Reading...

See more photos and video on our Gallery.